Buy This Course
Learn at your own pace! Lifetime access to all exams for this course, with a one-time payment.
Nervous about the AWS Certified Machine Learning Specialty exam? You should be! It's arguably the toughest certification exam AWS offers, as it not only tests AWS-specific knowledge, but your practical experience in machine learning and deep learning in general. It's tough to know what to expect on the exam before going in.
This practice exam offers a realistic, full-length simulation of what you can expect in the AWS MLS-C01 exam. It's not a "brain dump," but a complete, 65-question, 3-hour practice exam with original questions of the same style, topics, difficulty, and breakdown of the real exam. It's a great test of your readiness before you decide to invest in the real exam, and a great way to see what sorts of topics the exam will touch on. We also include a 10-question warmup test that will give you a rough idea of your readiness in just a half an hour.
The author of this exam, Frank Kane, is a popular machine learning instructor on Udemy who passed the AWS Certified Machine Learning exam himself on the first try – as well as the AWS Certified Big Data Specialty exam, which the Machine Learning exam builds upon. Frank spent over 9 years working at Amazon itself in Seattle, as a senior manager specializing in some of Amazon's early machine learning development.
Just like the real exam, this practice exam tests four different domains:
Data Engineering
Exploratory Data Analysis
Modeling
Machine Learning Implementation and Operations
You'll need deep and broad knowledge of SageMaker and AWS's other machine learning services, including Rekognition, Translate, Polly, and Comprehend. You'll need to know how to process big data using Kinesis, S3, Glue, and Athena. And you'll need a strong knowledge of AWS security, including use of KMS and IAM.
But AWS knowledge is not enough to pass this practice exam, or the real thing! You also need deep knowledge on data science, feature engineering and tuning your machine learning models. Do you really understand regularization techniques and how to use them? Do you really understand precision, recall, and AUC? Do you know how different deep learning models work, and how they are used? This practice exam will let you find out. Every question includes an explanation of the correct answer as well.
Don't risk hundreds of dollars and hours of your time on the AWS Certified Machine Learning Exam until you're sure you're ready for it. This practice exam is a good test of that readiness, and a good taste of what to expect. It's worth the effort – this AWS certification is the most elite one there is right now!
This practice exam is a bargain compared to the official AWS practice exam, and it's three times as long! Buy it now, and get some extra peace of mind as you head into your testing center.
Joe King
This practice exam is the best out there. If you can pass this, then you can probably pass the real test.
Mark Peng
The practice exam questions covered wide and useful topics relating to the ML specialty exam and really helped me to pass!
Bradon Veber
This was the best practice test I could find.
David Kolb
Thanks to Frank and Stephane for these true to form practice exams. These helped me pass the AWS Machine Learning Specialty in January 2021. I have studied machine learning for some time, but these practice exams were essential in learning the skills required to pass the exam. The practice exams cover all the necessary AWS and Machine learning topics included in the AWS Machine Learning Specialty.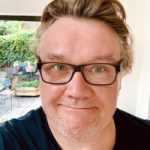 Kiran Krishnamurthy
I cleared my certification last week with a score of 930+ and very grateful to Frank Kane and Stephane Maarek's course on this. I took up this exam a day before my certification and helped to give me good confidence going into the certification
Buy This Course
Learn at your own pace! Lifetime access to all exams for this course, with a one-time payment.
Warmup Test
Full-Length Practice Exam
Keep Learning